Do you need a break from the day-to-day demands of maintaining your outdoor living space? We offer weekly maintenance services throughout the spring, summer and fall. Let us keep your lawn, shrub beds, trees, and hedges looking fantastic year round!
Culture Care Landscaping provides the following Maintenance services: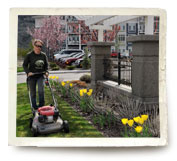 Weekly Lawn Maintenance
Save your time and energy for enjoying your yard rather than slaving in it by letting our team of landscapers provide weekly lawn care to keep your outdoor living space looking fantastic! Whether it's pouring rain or blasting heat, our team will make sure your lawn looks well cared for and remains healthy.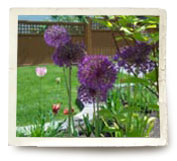 Gardening
Based on years of combined experience, our gardeners give expert design, maintenance, and installation advice and care for your shrub beds and gardens year-round. Passionate about plants, our gardeners are hard-working and knowledgeable and more than ready to do the messy work for you.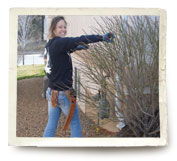 Pruning
Our staff take part in pruning seminars annually and have many years of experience and expertise in pruning shrubs and trees of all kinds. Spring and late fall are optimal times for pruning in order to stimulate healthy growth, remove dead or diseased parts, and maintain shape.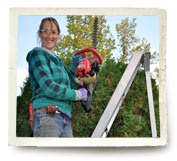 Hedge Trimming
Our energetic and experienced hedge trimming landscapers make the maintainance of your hedges a breeze. It's best to start when the hedge is young and to regularly trim in order to promote and maintain healthy and aesthetically pleasing hedge growth. Our staff will get the job done safely and efficiently.