From conceptual design work through to the completion of a landscape installation, Culture Care can meet your outdoor living space needs. Our team of employees have years of experience installing various styles of softscapes, rockscapes, xeriscapes and waterscapes and will work with you to create the environment you want in your yard.
Culture Care Landscaping provides the following Irrigation services: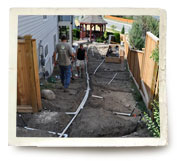 Installation
Installing an automatic irrigation system adds value to your home, helps you maintain a beautiful yard without water hassles, and makes sure your yard gets just the right amount of water all the time. Our certified irrigation technicians provide excellent service, from design and preparation to installation and comprehensive maintenance.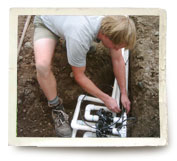 Repairs/Maintenance
Regardless of whether or not Culture Care installs your irrigation, our certified irrigation technicians are capable of repairing and maintaining all types of automatic irrigation systems. Take away the guesswork: let us make an informed prognosis and then remedy the problem quickly and efficiently.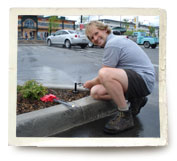 Sprinkler System Spring Startups
Each spring, our certified irrigation technicians provide sprinkler startups throughout the Kamloops region, checking to make sure all the components of the systems are working properly and ready to go for the new season. While on site, our technicians make any repairs necessary.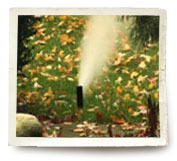 Sprinkler System Blowouts
Each fall, our certified irrigation technicians winterize automatic sprinkler systems throughout the Kamloops region, reducing potential harm to the irrigation parts due to freezing temperatures. Using an air compressor, our technicians blow out systems quickly, safely, and efficiently.

We use Rain Bird irrigation products for all of our irrigation installations and repairs.