From conceptual design work through to the completion of a landscape installation, Culture Care can meet your outdoor living space needs. Our team of employees have years of experience installing various styles of softscapes, rockscapes, xeriscapes and waterscapes and will work with you to create the environment you want in your yard.
Culture Care Landscaping provides the following landscaping services: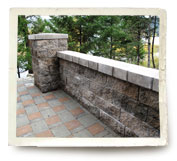 RETAINING WALLS
Our certified Allan block wall installers excel in building quality residential retaining walls. Depending on the preference of the homeowner, we use all types of rock and stone to build walls such as simple raised garden beds or multi-tiered retention walls and accompanying stairways.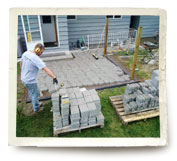 Paving Stones
Paving stones are perfect for a durable, versatile, and low-maintenance solution for driveways, walkways and patios. Our staff has lots of experience in quality design and installation of easily-customizable brick and concrete pavers that will enhance the beauty and value of your home.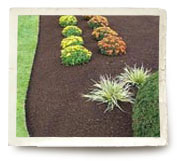 Bark Mulch
Bark mulch is not only aesthetically pleasing, it helps soil retain moisture, keeps weeds in check, and enriches the soil with valuable nutrients as well. Easy to install and easy to maintain, bark mulch is a great option for shrub beds and coverage for larger areas of yard. Other types of soft mulch are also available.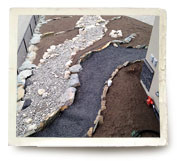 Rock Mulch
Various kinds of rock mulch make a bold stylistic statement in your yard. Rock mulch is long-lasting and can endure any kind of weather system. Due to its permanent nature, it is a great fit for other fixed garden elements such as trees, fountains, or large ornamental rocks.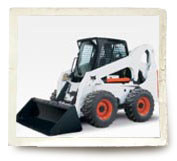 Bobcat Work
Our skidsteer loader (a Bobcat 763) is large enough to easily do the heavy yard work for you and small enough to manouver with agility so as to provide the least amount of disruption in the process. Our staff have years of experience operating loaders and take safety precautions seriously.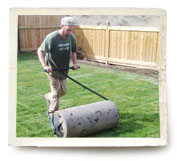 Turf
Whether installing new turf or replacing areas of your current lawn with fresh turf, we make the preparation and installation quick and easy. For a weed-free and instant quality lawn, turf installation is the way to go. We also do preparation for and the installation of grass seed.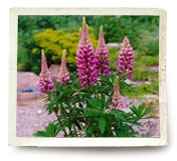 Xeriscape
In the semi-arid climate of Kamloops, xeriscaping is an eco-friendly and attractive way to reduce or even eliminate your yard's water demands. An added benefit is that xeriscaping often requires much less maintenance than other types of landscaping. As water costs rise in our municipality, this is also a financially savvy way to beautify your yard.